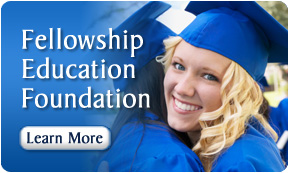 Featured rates
Featured Rates
Effective Date: Tuesday, October 16th, 2018
Name
Rate
Term
New/Used Auto Loans
As low as 3.49%
72 mo
Visa Credit Card
As low as 6.90%
Savings Account
0.15%

*APR: Annual Percentage Rate
**APY: Annual Percentage Yield
credit union news
JOIN FELLOWSHIP CREDIT UNION FOR INTERNATIONAL CREDIT UNION WEEK!
We will be celebrating with free lunch from 11:30am-1pm and refreshments throughtout the day at each location.
Stop in
Rocky Ford, Oct. 15th
Las Animas, Oct. 16th
Holly, Oct. 17th
Lamar, Oct. 18th
Also dont forget to get your Credit Union Day Raffle tickets for an Igloo Cooler or participate in the FCU Foundations 10th year Anniversary raffle to win a pair of Bronco Tickets!