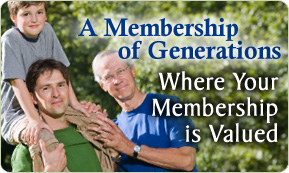 Featured rates
Featured Rates
Effective Date: Saturday, October 20th, 2018
Name
Rate
Term
New/Used Auto Loans
As low as 3.49%
72 mo
Visa Credit Card
As low as 6.90%
Savings Account
0.15%

*APR: Annual Percentage Rate
**APY: Annual Percentage Yield
credit union news
WHY SIGN UP FOR E-STATEMENTS?
Free, Safe, Convenient, and recieve $3 when you sign up!
When you sign up for E-statements you will no longer have to wait in the mail for them to arrive or worry about them getting lost in your paper clutter, You will recieve your statements the 1st of the month every month and you can be assured they will all be in one place and can be accessed anywhere and anytime you may need them!
Sign up before Nov. 1st and we will deposit $3 to your account!